Bashful Bunny - Aqua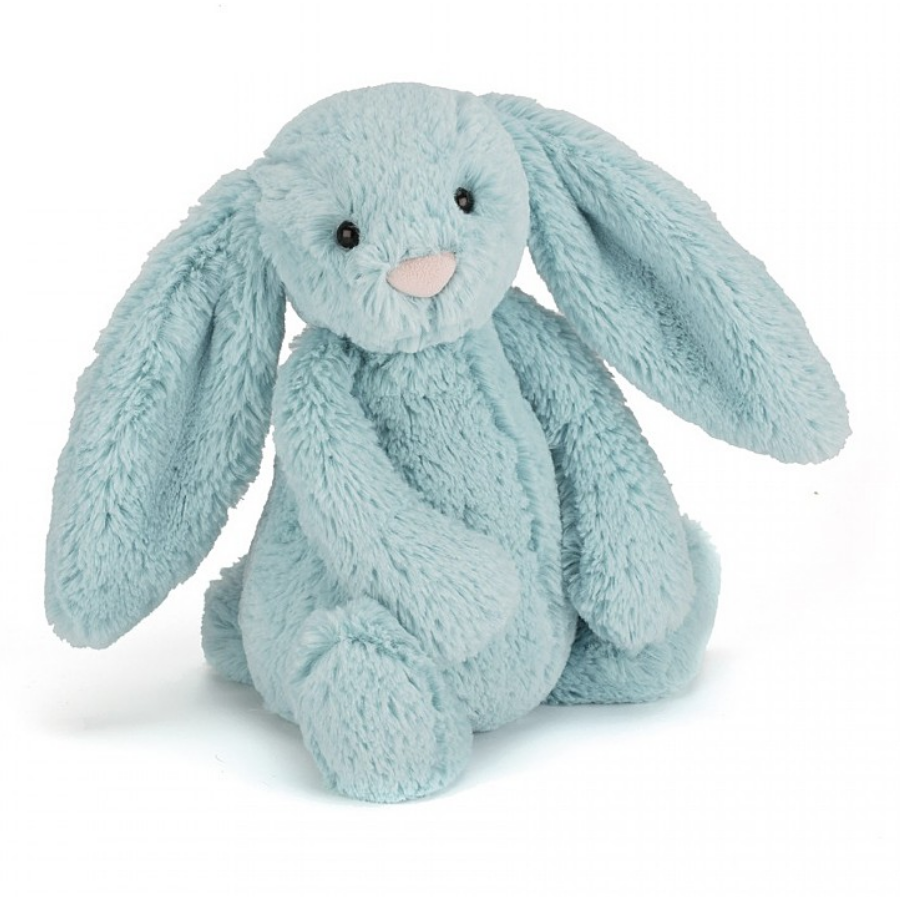 Description
Friends come in so many magical colours, and Bashful Aqua Bunny is keen to prove this. Cool and serene in aquamarine, he's a soft merbunny with a (cute pink) nose for adventure. Take him along on a trip to the seaside, or pop him in a duffle bag for post-s.
Jellycat has been creating original and innovative soft toys in London since 1999. Well-known for combining luxurious fabrics with designs that are sometimes quirky and sometimes cute, Jellycat toys stand out from the crowd and are truly unique! The name Jellycat was dreamt up by a child who loved jellies and cats and giggled at the thought of the two together. Explore all the quirky cuteness from the creators of the softest toys you have ever hugged, cuddled and adored. Irresistibly cuddly, sophisticatedly silly, hilariously humorous, a perfect gift for all ages!
Details
Size – Medium size, H 31cm.
Suitable for newborns, perfect for all ages.
Ear can be personalised with up to 8 characters.
Bashful Bunny - Aqua
Friends come in so many magical colours, and Bashful Aqua Bunny is keen to prove this. Cool and serene in aquamarine, he's a soft merbunny with a (cute pink) nose for adventure. Take him along on a trip to the seaside, or pop him in a duffle bag for post-s
In Stock