500 Thread Count PIMA Cotton Quilted Pillow - Nectar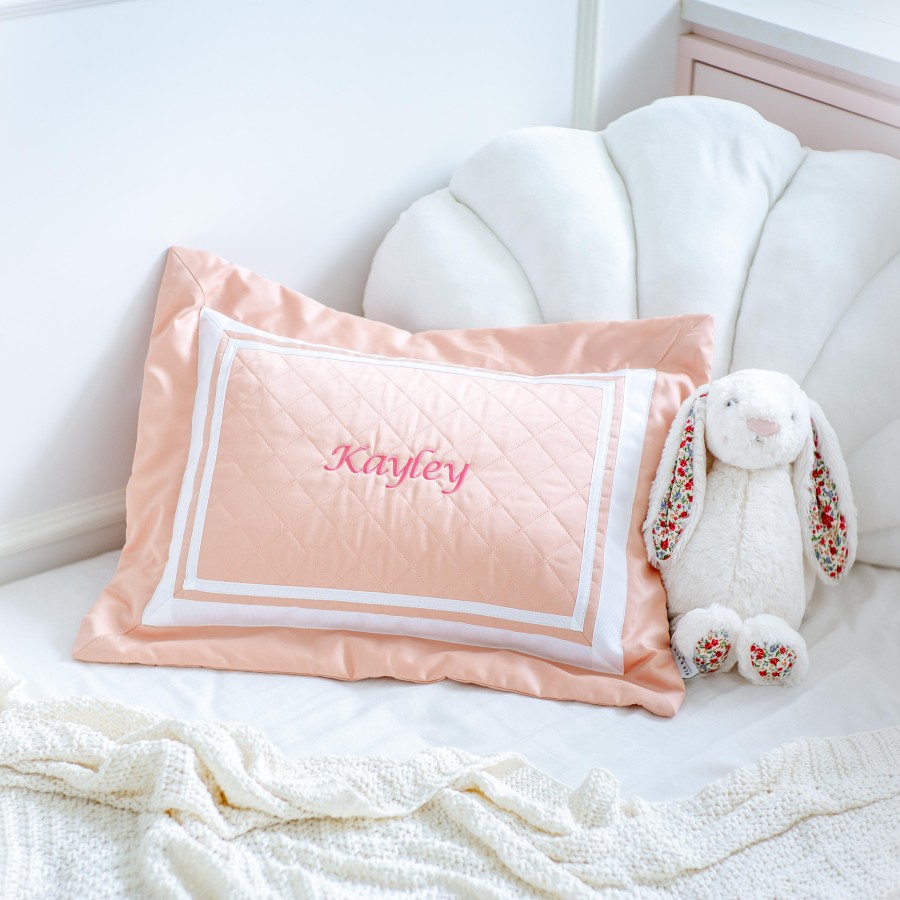 Description
Made using the finest imported US PIMA cotton woven to a 500 thread count, our pillows are soft to hug and make the most beautiful addition to a nursery, bedroom or living room. Featuring an array of gorgeous pastel palettes, we've crafted our pillow using the finest US PIMA cotton, finished with a grosgrain ribbon trim, to give it that luxuriously soft sateen feeling and classic look. Includes pillow and pillowcase.
PIMA cotton is considered one of the finest cotton materials in the world and is renowned for its softness, brilliant luster and strong staple, making it the perfect material for baby's sensitive skin. Its extra long staple compared to regular cotton means that products made with PIMA cotton are exceptionally soft and 50% more durable than other cottons.
Details:
Size: 40 x 50cm (inc border)
Pillow weight: 240g
Pillowcase made from 100% US PIMA Cotton, pillow cover 100% cotton, pillow filling 100% Polyester
Pillowcase is removable.
Do not place pillow in the crib while baby is sleeping. Do not leave babies under one year of age with the pillow unsupervised.
500 Thread Count PIMA Cotton Quilted Pillow - Nectar
Sweet with tropical vibes, add a sunny tropical island touch to your little one's nursery. Pairs wonderfully with berry pink or soft pink embroidery for subtle look. Crafted using the finest imported US PIMA cotton woven to a 500 thread count, our quilted decorative pillows feature luxuriously soft sateen feel and brilliant luster. Incredibly cooling to the touch, designed with ultra soft comfort in mind, our pillows make the most treasured keepsakes and a beautiful decorative addition to any nursery or bedroom. (Includes pillow and pillowcase) To learn more about our US PIMA cotton, see below.
In Stock